Find a LAN center near you!
Featured CEVO Content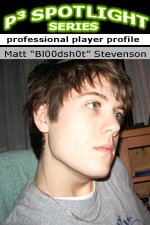 Need Help?
#cevo-support on GameSurge

Ventrilo:




Poll
How many hours per week do you spend playing video games online?
0-3
4-7
8-12
13-18
19-25
26+
 Register

Fill out the form below to register your CEVO account. Please note that accurate information is required, as it is CEVO's only method of verifying your identity should you need assistance from us. Providing false information may be grounds for your termination from CEVO events and deletion of your account.

There is no charge for creating a CEVO account. You will only be prompted to pay when you register with a team for participation in a pay-to-play CEVO event.

After registering your CEVO account, you will be sent an email with your temporary password.